How Much Does Dental Care Cost?

Montgomery, NY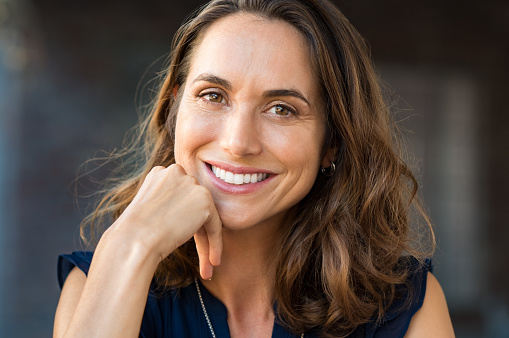 The cost of dental care depends on various factors, including, of course, the procedure itself, the patient's overall health, and the dental practice. At Masci & Hale Advanced Aesthetic and Restorative Dentistry, we prioritize your health over everything else and strive to provide the best possible service.

The prices quoted below are averages and may change.


Dental Implants Starting at $4,000

Dental implants are a surgical procedure that involves various moving parts. For one, it is important to take 3D imprints of the patient's mouth, including the placement of various nerves, the sinuses, gums, and of course, the teeth. This would allow our specialists Dr. Masci and to make informed decisions about dental implant placement.

There are various additional steps involved in the procedure, including a bone graft surgery for patients who may not have adequate jawbone density to support the implant. The dental implant itself may only cost $2,000, but this does not take into account the price of various components such as the abutment and the crown - all of which are separate expenses.

Some patients may opt for general anesthesia, which can add another $2,000 to $5,000 to the price of the surgery. Of course, local anesthesia is much more affordable and easy to administer. Multiple dental implants could cost anywhere from $50,000 to $90,000. However, patients who opt for an All-on-4 or All-on-6 procedure may be able to reduce the prices down to $15,000 or $30,000.


Dental Crown From $1,000

Dental crowns are designed after the shape of your real teeth and are mostly used to restore any damage done to your existing tooth. They are also used to cover dental implants and teeth that have been recently treated with root canals. The material used for crowns ranges from porcelain and resin to metal. With good care, crowns can last anywhere from five to 15 years.

Dental crowns are also used to support dental fillings if there isn't much left of the tooth. The average price for dental crowns starts at $1,000 but could go up to as much as $2,000 per crown if you opt for more costly materials such as precious metals.


Dental Filling Starting at $100

If your tooth's appearance has been affected by a small hole or a cavity, our dentists will remove the decayed tissue and fill it with a filling material. This is known as a dental filling.

The procedure is useful for patients who have experienced excessive loss of enamel which can make their teeth more sensitive to food. Dental fillings can prevent further tooth loss and preserve most of the tooth structure. Another additional benefit of dental fillings is that they can provide a barrier against harmful bacteria.

In general, the average cost of dental fillings ranges from $150 to $1,000 per tooth for one or two surfaces. It may cost up to $2,000 for three or more fillings. Some patients opt for gold fillings because they last for an incredibly long time. Others may opt for silver because of how it looks.


Dental Exam Starting at $150

It is important to visit a dental practice such as Masci & Hale Advanced Aesthetic and Restorative Dentistry once every six months to undergo a dental exam. This will uncover any dental issues you may have and allow you to get early treatment for problems such as gum disease, tooth decay, and even oral cancer. In some cases, you may be asked to undergo additional exams, such as an x-ray or a dental cleaning, which may cost more.

During a dental exam, we may recommend a dental cleaning to get rid of any plaque that is coating your teeth. This may also cost extra.


Tooth Extraction Starting at $100 Per Tooth

A simple tooth extraction will usually cost around $100 per tooth. However, the process may become more complicated in the case of impacted teeth, especially if they are hard to reach. These procedures usually involve surgery, and you may have to pay anywhere from $1000 to $4000 for the procedure.


Dental Bonding Starting at $150

Dental bonding is a technique that is used to treat small imperfections in the teeth, usually discoloration, cracks, or decay. Our dentist will apply a tooth-colored composite resin to repair the damage. The treatment can also be used to close small gaps between the teeth by increasing the size of the treated tooth. The cost of dental bonding usually ranges from $150 to $500 per tooth.

Depending on your oral habits and how many teeth were treated, your bonding material may last up to 10 years before requiring replacement or minor touch-ups.


Dentures Starting at $600

Dentures are removable replacements for single or several missing teeth. Some patients may be given a complete denture (if all of their teeth are missing) or a partial denture (when only a few teeth are missing). In order to make a set of dentures, our dentist will take several impressions of your jaw for precise measurements.

The information will be used to create plastic models that you will try on for fit. Once the shape, color, and fit of the denture are approved, the final denture will be created. Low-end dentures will usually cost about $600 per plate or about $1,200 for a full set of upper or lower dentures. Some patients may opt for premium dentures that often cost over $5,000 per set for a more natural look.

It is worth noting that dentures do not prevent jawbone loss, which means you may be at risk of losing your facial aesthetics if you have several missing teeth.


Gum Grafts Starting at $10,00

Some patients may have little to no gum tissue. This can be fixed by grafting a small amount of gum tissue. Healthy donor tissue is extracted from the roof of the mouth and then applied to where it's needed. The price of a gum tissue graft can start from $1,000 and may go up depending on the complexity of the procedure.

There you have it, a quick look at some of the most common dental procedures and their average costs. Give us a call at 845-769-0160 to learn more about the dental procedures that may be applicable to you.