Dr. Timothy E. Hale

Montgomery, NY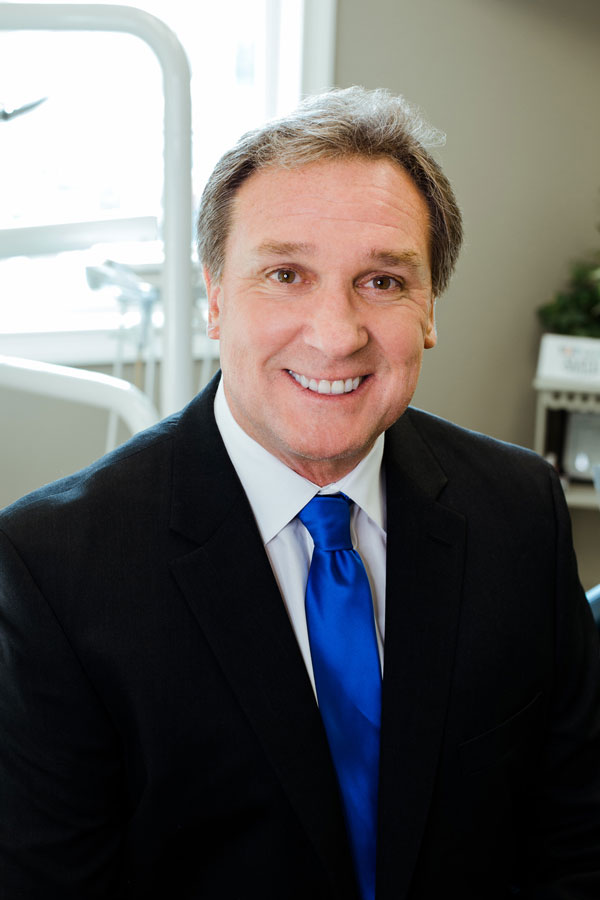 The following is a letter from Dr. Timothy Hale that announced his life changing news

How do I begin to describe what a pleasure it has been to care for some of the most amazing people in the Hudson Valley? Along with my partner Dr. Peter Masci and our incredible team, we have been able to give people the smiles that they've deserved for over 34 years! This is something that I am so very proud of!

Unfortunately in 2020, Cancer tried to take away my smile.

As many of you know, I was diagnosed with a rare and aggressive form of Thyroid cancer in July 2020. I began intensive treatment including high dose radiation in August 2020. Although this treatment ultimately saved my life, it has left me unable to return to practicing dentistry. This result was devastating as being a dentist has been my true passion for over 3 decades!

There is no easy way to say goodbye to patients that have become friends and friends that have become like family. So I won't say goodbye;

I will say - Thank you for letting me be a part of your lives, thank you for trusting me with your smiles and thank you for keeping me and my family in your thoughts and prayers! Your outpouring of support has been overwhelming and has meant the world to me during my recovery.

I will truly miss each and every one of you. I am so proud of my dental career that you have all been a part of. You have been the reason that Masci & Hale has grown to be the amazing dental practice that it is.

I confidently leave you all in the greatest hands possible and thank you with a humble heart for giving me a reason to smile!

All the Best~
Dr. Timothy E. Hale

Sadly on January 18th 2022, Dr. Timothy Hale passed away. He leaves behind a legacy of Smiles that we will never forget.

---
A message from our Dental Family

Dr. Hale had always told everyone 'I don't take myself seriously but I take what I do very seriously.' That was a promise that he always delivered on. He had a blast with his patients creating beautiful smiles for thousands of people over his 35+ year dental career! He treated every patient in his office, whether they were in his direct care or not, as if they were his family.

He set that bar high and wanted to surround himself with people who would join him in reaching for it. He always told his patients that 'We made Him look good' and he truly meant that. We always knew at the end of everyday, no matter how smooth or tough it was - Dr. Hale appreciated what we did for him! He never left the building without showing his gratitude. We were not just his co-workers, we were his extended family!

He was always quick with a joke, loved quoting his favorite movies and teasing our younger team members when they didn't know a song or movie line from his classic favorites. He also loved his extended family at Golds gym in Newburgh where he could be found taking a spin class or pump class and still making the entire room laugh and smile while getting in a serious workout! Again he made life fun!

That's what makes this so hard...

Everyday since his retirement, our patients and friends have asked about him. He has made an indelible mark on our community. The compassion for his patients and passion for his craft are what made him a leader in dentistry in the Hudson Valley! But it wasn't just about teeth and creating beautiful smiles. He cared about the people he shared a community with. He and Dr. Masci helped fundraise and build a playground in the Village of Walden, they raised funds for the Inspire Dental Clinic to open for children and adults with special needs by spearheading a super successful teeth whitening campaign. And they began the Most Precious Blood summer basketball league. He was on numerous dental boards to gave input on product development. He was courted by some really big companies to join their boards and lecture full time but he loved treating people and creating smiles!

What really made him smile was when people would gain confidence because of their new smiles. It made him so proud when patients would share their pictures where they weren't hiding their smile anymore or when they said they now had the confidence to go for that job interview or get back in the dating world because they could smile again. That's what kept him chairside and fueled his love of dentistry! He loved helping people smile, laugh and live with confidence!

Luckily his wife Jane was a hygienist in our office so she got to see a lot of his hard work in person! He bragged about his wife and 3 boys all the time to anyone who would listen! He got to see all of his kids get married to wonderful wives and he got to meet his 2 beautiful granddaughters Vivianne and Ella before his healing from cancer took a turn. He was also truly humbled and overwhelmed by the outpouring of love and support he received from everyone as he was battling cancer. He didn't realize how many lives he had touched because he was just living his life the best way he knew how.

Professionally, personally and emotionally we are all going to miss Dr. Hale so much. He is leaving behind shoes that cannot be filled. In our office, We will keep the bar set high in his honor and fully stocked with his inspiration! There is never a good way to say goodbye or to share sad news so we will say;

To our Big Guy - Thank You for always giving Us a reason to smile!!!