Dental Bonding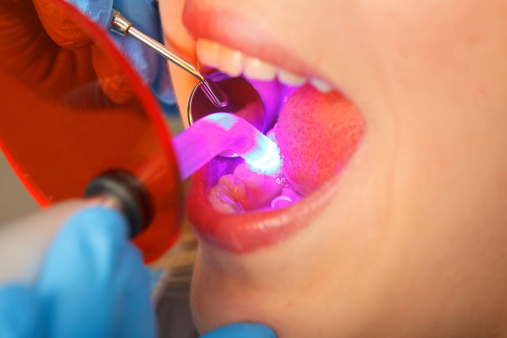 Bonding is used to repair a cracked or fractured tooth, close tooth gaps, and change the shape of your teeth. A tooth-colored composite resin is bonded to the teeth using a UV light. Bonding is a quick procedure requiring one appointment to apply. Bondings are a very affordable cosmetic dental procedure, depending on how many teeth you plan to have bonded. At Masci & Hale Advanced Aesthetic and Restorative Dentistry we pride ourselves on bringing our patients the cosmetic and restorative dentistry care they need to be happy and healthy.


Conditions Of Teeth Bonding

It takes between 30-60 minutes per tooth to apply a dental bond. Other restorative dental procedures like dental implants and crowns require two to four appointments spread across multiple weeks. A composite resin bond can be done in a single appointment. Bonding can last between three to 10 years before it needs to be replaced, depending on your oral habits and what kind of bonding was done. Bonding does not require the removal of enamel - like veneers, crowns, and other teeth covering procedures. Composite resin is more susceptible to staining than porcelain and natural enamel, so good oral habits are advised. Dental bonding is also more prone to chipping and fractures than crowns or veneers. Anesthesia is not required for bonding. In cosmetic procedures, bonding is used to make very small changes to the shape of a tooth and to repair teeth in areas of the mouth with low bite pressure, for example, the front teeth.


Alternatives To Dental Bonding

Bonding can repair tooth decay or damage to an extent. In certain cases, a root canal or crown will be necessary. Porcelain veneers are a popular alternative to composite resin bonding. Porcelain is twice as durable as composite resin and lasts twice as long, at least 10-20 years. Porcelain is a color-stable material, meaning it is highly stain-resistant. Veneers require the removal of enamel making the procedure irreversible. Bonding is fully reversible, and rarely requires removal of enamel.


Dental Bonding Process

The material used in dental bondings is a putty-like substance called composite resin. Composite resins are commonly used for fillings because they can be easily shaped and hardened. Resins are made in a wide range of colors, so the first step of your bonding is selecting a shade of resin that matches your natural teeth. Once a proper shade is selected, the dentist will prepare the surface of your tooth, clean it and apply an adhesive material. The resin is applied and the dentist will mold it to the desired shape of the tooth. After the resin is shaped, the dentist will use a UV light to harden the material. There are a few finishing touches to be made like polishing the resin and buffing out any uneven patches so that the tooth matches the rest of your natural teeth.

Our team at Masci & Hale Advanced Aesthetic and Restorative Dentistry is highly experienced in cosmetic dentistry. If you are considering alternatives to restoring your damaged or decayed teeth, call us at 845-769-0160.