Bone Grafting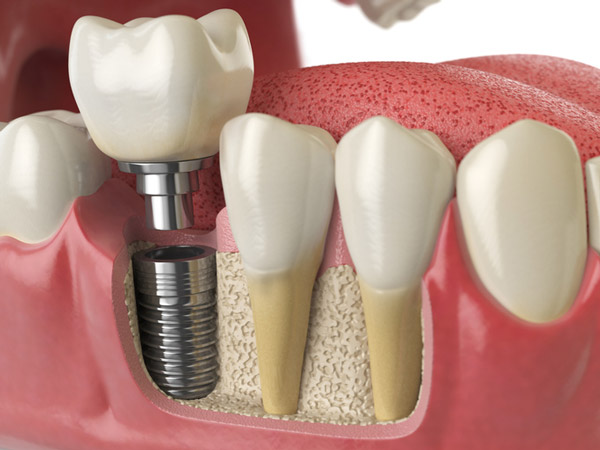 Bone grafting is sometimes necessary for our patients who want to get dental implants but have been missing teeth for years. The process is necessary in order to build up the jawbone so that it is strong enough to support the titanium posts that hold the implant in place. Here at Masci & Hale Advanced Aesthetic and Restorative Dentistry, we can determine if you are in need of bone grafts before you can get dental implants and work with you through the entire process.


What Is Bone Grafting?

Bone grafting consists of taking bone from another place on your body or from another source and implanting it in another bone. Bone grafting can be done to virtually any bone in the body that has lost some of its density, but in our case, we are focused on building up the jawbone to support dental implants. Over time, the grafted bone actually fuses to the jaw, becoming a part of it. It also stimulates the creation of new bone cells.


Why Is Bone Grafting Necessary?

If some time has passed since you lost a tooth, the bone that once supported it will have begun to deteriorate. Without a sturdy foundation for us to place the titanium post into, there is a good chance that your dental implant will fail. Even if you still have all of your teeth, there is still a chance you will need bone grafting if you have suffered from periodontal disease. That is because it can cause the jaw to recede.

In addition to building up your jaw so we can place dental implants, bone grafting can actually change your appearance. Over time, the loss of bone density will actually result in your facial features starting to sag. That is because there is no longer enough bone in the jaw for support. After bone grafting, you may notice that your face actually looks better than it did before.


Types of Bone Grafting

We typically do several different types of bone grafting. If you have to have a tooth extracted, we may do a socket graft at the same time we remove the tooth. This prevents losing any density in the jaw and is ideal if you plan on getting dental implants later. If you have lost upper teeth, we may need to do what is called a sinus lift. In this case, we actually have to lift the sinus membrane up out of the gap left by the lost bone before we can place the grafted bone. If you have major bone loss, we may need to do what is called a block bone graft. This typically involves taking some bone from the jaw's back area and moving it elsewhere.


Who Needs Bone Grafting?

Some people who want dental implants will still have a dense enough jawbone that they do not need to worry about bone grafts. However, those who have been missing teeth for quite some time or who have dealt with advanced gum disease throughout their lives may no longer have enough bone density to support dental implants. If you would like to find out if you would need a bone graft, we can do an exam and let you know. Call Masci & Hale Advanced Aesthetic and Restorative Dentistry at 845-769-0160 today to schedule a consultation.