The Role of Pediatric Dental Assistants in a Child's Dental Journey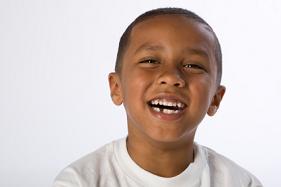 A child's first trips to the dentist can shape their perception of oral healthcare for life. Pediatric dental assistants are crucial in ensuring these early experiences are positive. Their skills in child behavior guidance and clinical knowledge help children feel at ease while receiving top-notch care.


Alleviating Anxiety in the Dental Setting

Many kids feel nervous about their appointments. Dental assistants help minimize anxiety by explaining procedures in a friendly, relatable way. They may demonstrate instruments, let children wear gloves and masks, or hold a mirror for kids to watch the dentist work. These strategies portray the visit as an adventure rather than something to fear.


Employing Behavior Guidance Techniques

Pediatric assistants receive specialized training in behavior guidance tailored to different developmental levels. For preschoolers, playful distraction techniques include counting teeth or singing songs. School-aged children benefit from breathing exercises or visualizations. Older kids may appreciate explanations about dental health and procedures. These approaches help gain children's cooperation and trust.


Assisting with Dental Procedures

During cleanings and treatments, dental assistants provide suction to keep the mouth dry and clear. They hand the necessary instruments to the dentist and manipulate equipment like the overhead light. Assistants monitor and respond to children's signals, allowing the dentist to focus on delivering skilled care. They ensure each moment of the appointment flows smoothly.


Promoting Continuity of Care

Seeing familiar faces at appointments cultivates a sense of continuity for young patients. Pediatric dental assistants develop rapport with children over time, learning their unique needs and preferences. Kids feel comfortable confiding concerns to their trusted assistant as their oral health journey progresses. This continuity of relationships reinforces the value of ongoing care.


Modeling Outstanding Oral Health

As mentors for proper hygiene, dental assistants teach children to prioritize their oral well-being. They provide age-appropriate guidance for brushing, flossing, nutrition, and developing good habits. Children learn firsthand how to care for their teeth and gums by watching these role models. Assistants help shape a lifetime appreciation for oral health.

From reducing anxiety to imparting knowledge, pediatric dental assistants support children through every step of their dental journey. Their compassion and clinical expertise leave lasting positive impressions, setting up kids for a lifetime of excellent oral care.