What To Do If You Have Periodontal Disease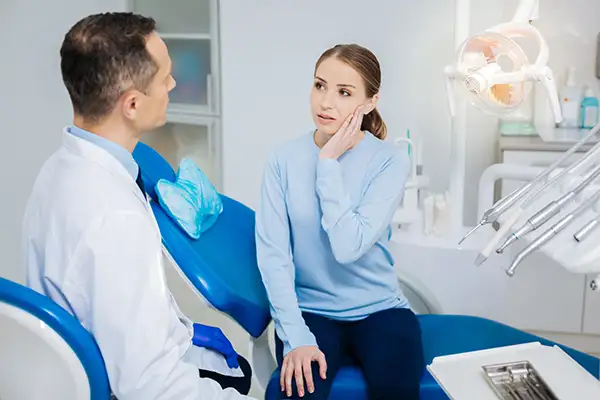 Periodontal disease is a condition you should consider as a dental emergency. It can contribute to persistent bad breath, gum recession, bone deterioration, and tooth loss. That's not all! Long-term inflammation of the gum tissues can pose health risks such as high blood pressure. For this reason, you should seek immediate dental care if you detect any signs of gum disease. A professional may perform procedures such as:


Scaling And Root Planing

Scaling and root planing are similar to routine dental cleaning. The only difference is that the dentist cleans beneath the gum line to scrape away plaque and tartar that are causing the gum issues. After removing the harmful substance below the gum line and along the tooth roots, smoothening is done to remove any roughness from the roots. This prevents bacteria from gathering again and harming your oral health.


Flap Surgery


In severe cases of gum disease, deep pockets may form below the gum line. This creates spaces between the gum tissues and the teeth, even after scaling and root planing. In this case, the dentist may make incisions along the gum line and lift the tissues to clean the roots thoroughly.


Gum Graft

Severe periodontitis can make the gum tissues pull away from the teeth. When this happens, the teeth may appear longer, and the lost tissues may expose the tooth roots. This increases the risk of sensitivity and infection. Luckily, a dentist can resolve this by recommending a gum graft. This procedure involves obtaining tissues from areas such as the roof of the mouth and placing them around the affected teeth. This helps to cover the teeth' roots, reduce further recession, and improve the smile. Do you want to alleviate the signs of periodontal disease? Contact us, and our periodontists will suggest a personalized treatment depending on your case.