The Impact of Medications on Oral Health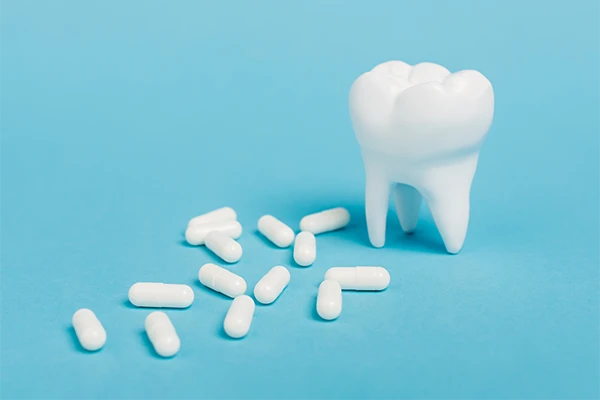 Many common prescription and over-the-counter drugs have side effects that negatively affect the mouth. Being aware of oral complications empowers patients to protect their dental and gum health while taking medications.


Reduced Salivary Flow and Dry Mouth

A significant problem with many drugs is that they cause less saliva to be made, leading to a condition known as xerostomia or just a dry mouth that won't go away. This happens with different medications for allergies, colds, pain, getting rid of extra fluid, and even mood disorders. With less protective saliva, teeth and tissues become prone to decay and infection.


Medication-Induced Gum Overgrowth

Some common medication classes, like calcium channel blockers for hypertension and immunosuppressants, promote overgrowth of gum tissue. This drug-induced gingival hyperplasia increases infection risk around teeth. If left uncontrolled, surgical removal of excess gum overgrowth may be required to prevent tooth and bone loss. Proper oral hygiene and professional cleanings can help manage and minimize medication-related gum enlargement.


Teeth Staining and Discoloration

Certain antibiotics like tetracycline can permanently stain developing teeth gray to brown if taken by children under age 8. Some medications induce pigmentation in adult teeth as well. Discuss the possibility of tooth discoloration with your dentist and options to address it.

[[[H2:Taste Disturbances]]

Pharmaceuticals often create temporary metallic or bitter tastes that alter flavor perception. If persistent, discuss artificial saliva products or flavor enhancers with your dentist to help resolve unpleasant tastes from medications.


Delayed Healing

Drugs that impair immunity or platelet function, like steroids, anticoagulants, and chemotherapy, slow the healing of any oral wound. Gentle oral care allows surgical sites, canker sores, or ulcers time to recover fully.


Importance of Informed Dental Care

Tell your dentist about all your medications to manage any oral effects best. They will tailor kinds of toothpaste, mouth rinses, and hydration advice to counteract decreased saliva, prevent overgrowth, and optimize healing capacity for your health status and prescribed drugs. Stay vigilant to keep your mouth as healthy as possible while undergoing medical treatment.