Full Mouth Rehabilitation

Montgomery, NY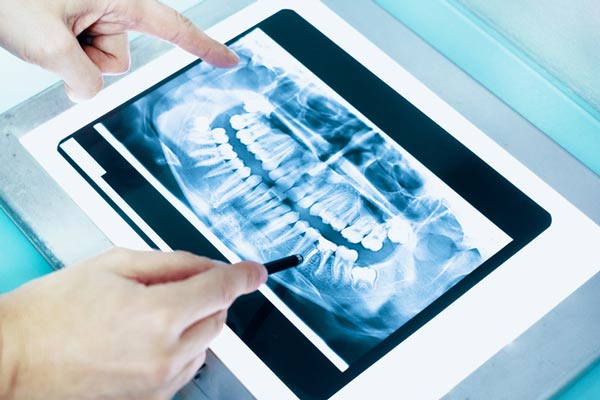 Our specialists at Masci & Hale Advanced Aesthetic and Restorative Dentistry can help you to rebuild your mouth. We provide reconstructions that combine function and aesthetics to transform your dental health and smile for the better.


What Is Full Mouth Rehabilitation?

A full mouth rehabilitation is used to describe the process of restoring the teeth in the upper and lower jaw, repairing or replacing broken or missing teeth with a combination of treatments that includes dental implants, dental crowns, dental bridges, inlays, onlays, and dental veneers.

Patients who require a full mouth rehabilitation typically have widespread oral health problems including decayed, cracked, chipped or damaged teeth, missing teeth, misaligned teeth, deterioration of the jawbone, gum disease, gum recession, and even temporomandibular joint (TMJ) disorders.

If all of the teeth are missing - or due to be removed - dental implants form the backbone of the procedure, which may be fitted with implant-supported overdentures or fixed bridges. If only a few teeth are missing, crowns and bridges can create a function and natural-looking makeover.
A full mouth rehabilitation is often a collaborative approach between specialist dentists, such as oral surgeons, orthodontists, prosthodontists, and periodontists. The treatment targets complex dental problems that affect eating and speech, aiming to restore the quality of life and fully restore dental health, form, and function.


What is the Procedure for Full Mouth Rehabilitation?

A full mouth rehabilitation necessitates thorough planning. If there are any active diseases, such as gum disease or tooth decay, the first step will be to treat them first. Decayed teeth can be treated with fillings, inlays, onlays, root canals, and crowns.

Gum disease may be cured if found early. However, if it has progressed to periodontitis, the disease cannot be cured, but it can be managed and prevented from becoming worse. Treatments including root planing, scaling and polishing, regular professional hygiene treatments, and a thorough brushing and flossing routine at home will help to return the gums and supporting structures of the teeth to health.


What Treatments Are Included in a Full Mouth Rehabilitation?
Dental Implants

Dental implants go directly into the gum and jawbone, so they are easily hidden by the dental restoration we give you. Dental implants can be used to replace a single tooth or multiple missing teeth. They are a permanent restoration.


Crowns and Bridges

Dental crowns may be used to add strength to a single tooth. They can also be used as part of a bridge or with a dental implant to replace missing teeth needed for the reconstruction.


Dental Veneers

Dental veneers can improve the appearance of damaged, discolored, misshapen, teeth using wafer-thin shells attached to the front of the teeth. Purely a cosmetic treatment, they can improve aesthetics without affecting the structure of the teeth too much.


Inlays and Onlays

Inlays and onlays are smaller than crowns but larger than fillings and are commonly used in the rehabilitation of the mouth. They are used to repair the chewing surfaces of the teeth, including the cusps (the pointed areas on the back teeth).

A full mouth rehabilitation needs time to complete, although this can vary significantly from case to case depending on how extensive the damage is. We will go through each option with you in detail, so you can get a handle on how long the process will take from start to finish.

If you are looking to improve your smile, we can help you accomplish your desired look. Contact us at Masci & Hale Advanced Aesthetic and Restorative Dentistry and schedule an appointment to discuss full mouth rehabilitation by calling 845-769-0160.