Sportsguard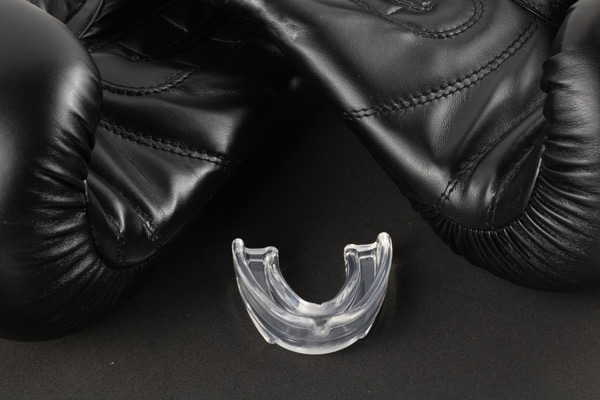 Using a well-fitted sportsguard in any contact sport can prevent dental and orofacial injuries. They reduce the shock of impact on your teeth and jaw joints and reduce the risk of lacerations or tears on the soft tissues of your face and mouth. In a sport like boxing, over the course of a boxer's career, they are exposed to repeated trauma to the face. Without the use of a sportsguard, the boxer is at risk for injuries like a broken jaw, lacerated tongue, and loss of teeth. Dental injuries can impact an athlete's quality of life and impact their ability to contest or perform at their best. If you are an athlete, athletic advisor, or parent to an athlete involved in close contact sports, it is important that you support and push forward the necessity of this protective gear. Visit us at Masci & Hale Advanced Aesthetic and Restorative Dentistry if you want to know more about our high-quality custom-fitted sportsguards.


Should I Wear A Sportsguard?

The American Dental Association recommends the use of a custom-fitted, quality sportsguard if you play any sport with a significant risk factor of dental or facial injury. Over five million teeth are lost in the United States each year and the cost of care for an avulsed (knocked out) tooth can range from $5,000-$20,000. A study published in the New Zealand Dental Journal using data from insurance claims for sports-related dental injuries shows that those ages 11-20 account for the highest percentage of sports-related dental and facial injuries between 41.7% to 44.4%, depending on the year.


Misconceptions Of Sportsguard

Many players in close contact sports are under the impression that the use of sportsguard is based in concussion prevention. The misconception is that biting down on a sportsguard reduces shock to the brain. Another is that if concussions are less likely in the sport you play then there is no need for a sportsguard. No credible research or evidence is available that supports that protective equipment will prevent concussions. Sportsguards serve the role of preventing orofacial and dental-related injuries but not in concussion prevention. The National Federation of State High School Associations has mandated sportsguards for ice hockey, field hockey, lacrosse, football, and wrestling (for wrestlers wearing braces). Sportsguards are not mandated on a national level, however, sports organizations and teams can come up with their own mandates for the use of sportsguards.


Modern Sportsguard Technology

Our team has come across many athletes with mixed feelings about using a sportsguard; they have one but simply forget to wear it, they degrade over time, impair speech, or make it difficult to breathe. Dental fabrication technology has evolved significantly past the boil and bite sportsguard models that carry this bad reputation. Better models have emerged since then that can provide a more comfortable, compact fit and superior protection. They have an even thickness and distribute the shock on teeth equally.

Visit us at Masci & Hale Advanced Aesthetic and Restorative Dentistry if you have any concerns about a treatment plan for you or your child. Call 845-769-0160 to schedule a dental exam, or for more information on dental protective equipment.