Porcelain Crown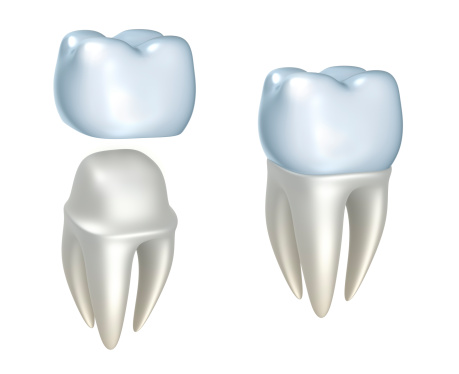 Porcelain crowns are highly reared for their natural look. Porcelain has the translucency of enamel, and blends in with neighboring teeth. The cost of a porcelain crown may vary depending on the type but on average they are more expensive than others. Different types of porcelain vary in strength and durability. Porcelain crowns longevity and risk for fracturing depend highly on the type of porcelain and type of crown. Porcelain is a highly stain-resistant aesthetically pleasing material, they look like natural teeth and are easier to keep clean. The benefits of a porcelain crown can potentially last a lifetime when cared for. At Masci & Hale Advanced Aesthetic and Restorative Dentistry, we provide dental crowns and dental exams to sustain the results of your restorative procedure.


Benefits Of Getting Porcelain Crowns

Porcelain is a translucent and durable material. In general, crowns that are cared for can last up to 15 years. Porcelain is a highly biocompatible material, and hypoallergenic. Metals used in crowns like beryllium, chromium, and nickel have been known to cause allergic reactions. A crowned tooth will have less sensitivity to pressure and temperature unless the nerve endings are still in the tooth which is rare when receiving a crown. Most cases of tooth sensitivity in a crowned tooth could be sensitivity from adjacent teeth and should be checked by a dentist. Any time you have prolonged sensitivity or tooth pain, it is important that you visit a dentist for an examination.


Disadvantages Of Porcelain Crowns

Porcelain crowns can vary in durability depending on the porcelain used. Porcelain crowns are fairly durable but can potentially fracture or crack. Porcelain crowns are not usually recommended for back teeth or molars, placed in the mouth with high bite pressure. Crowns are usually made for front teeth, and they can be paired with veneers. Porcelain crowns are more expensive than most metal crowns, or porcelain fused to metal crowns. Porcelain crowns for two front teeth would usually cost around $1,000-$1,500.


Installing A Porcelain Crown

A crown can take one to two sessions to install. Including recovery, the process can take two to four weeks. If you were referred to receive a crown, your dentist will examine your mouth and bone structure. X-rays are taken of your tooth and alveolar bone structure. Many crowns are made for a tooth with a root canal. If the tooth is severely decayed, a crown would not help restore the tooth and the tooth may need to be pulled. In this case, a dental implant or bridge will be installed. After the initial assessment, the tooth is cleaned and reshaped to fit the crown.

Some teeth are small and will need to be built up with resin, and most teeth are filed down with a drill so the crown can fit. Metal crowns require less filling to fit than porcelain crowns. When the tooth is ready, an impression of the tooth above the crown will be made to ensure the crown will properly fit your bite. This impression will be sent to a dental lab to be fabricated. This can take about two to three weeks, in the meantime, your dentist will place a temporary crown over your tooth.

In your second visit, the temporary crown is removed, the tooth is cleaned, and the crown is cemented into place. Your dentist may use a numbing agent when fitting the crown.

Reach out to us at Masci & Hale Advanced Aesthetic and Restorative Dentistry to discuss a treatment plan. Call us at 845-769-0160 for more information or to schedule an examination.